QAI, promoter of QGLUE, has a rich history spanning 30 years.
Projects & Trainings Conducted
Delhi: 16th-17th December / Bangalore: 9th-10th December
Designing Your Life
Bridging The Invention
Innovation Gap
A 6-week immersive, action learning program where we work with organizations, ideate inventive solutions for their challenge statements and help them refine and test them for market acceptance and commercial success.
Certificate Program in Design Thinking
At QGLUE we believe that design-led is a mindset of being innovative and design thinking and human-centric problem-solving help nourish that. Through the Certificate Program in Design Thinking, you will experience the power of Design Thinking to create a path of Innovation. The program covers fundamental principles of Design Thinking, the Design Thinking process steps, and awareness about the Design Tools used in Design Thinking.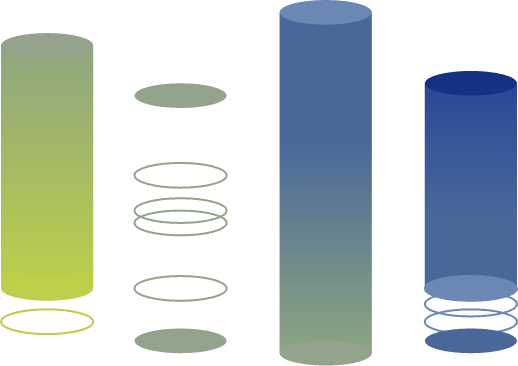 The Design Thinking simulation
You work on a real business scenario, make real-time decisions, and compete with others to save the company plagued by declining sales and unsatisfied customers. With a set budget of $35,000/quarter & 2 quarters to do so.
Are you ready to take up the challenge?
Customer Journey Mapping
If Experience Isn't Your Strategy, You're Doing It Wrong. At QGLUE our objective is to create an effective and intuitive customer journey mapping. We will help you to utilize the powerful methods and customer journey mapping frameworks to unlock tremendous value and map customers' unarticulated needs and expectations, along with their buying and servicing journey.
Our hands-on design led innovation approach has been helping business find creative solutions to tough business problems – solutions that are not just right but are also desirable.
23rd – 24th Sep 2023 | 28th – 29th Oct 202325th – 26th Nov 2023
QGLUE Academy catalog of Offerings
Use Design Led Innovation tools to transform business strategy, build innovation culture, and imbibe innovation practices across your organization.
We work with you to establish, setup, and streamline your infrastructure, processes, and culture so that you can innovate better and faster.
Unlock the business value of Design Led Innovation in solving business challenges, and experience the power of creating innovative products and services.
Through intense sprints and workouts, we help you innovate and build solutions that are not only feasible, but also viable for your business and desirable to your customers.
Subscribe to our newsletter
Signup for our newsletter to get the latest news, updates and amazing offers delivered directly in your inbox.

1010 – 1012, Ansal Tower No. 38, Nehru Place, New Delhi, Delhi 110019
Copyright All Rights Reserved © 2018