DESIGN THINKING DESIGN FUTURES
Both Design Thinking and Futures Thinking try to understand uncertainties, though with differing line of vision. Future studies are oriented to macro scale (3-15 years) that occur in advance of actual outcomes, whereas Design Thinking is seen as developing products and services for today (1-3 years). Combining these two approaches and using common tools such as scenarios, trends analysis, mind maps and stories, the end point of design futures is to develop and implement futures scenarios from a designers' point of view. This not only allows us to answer the question of how the world will be if this scenario happens and why is this scenario relevant, but also how can we implement this vision.
Design Futures methodology allows one to do this, by pushing the boundaries of both the technological and business aspects of innovation, and in turn develop a solution that not only is desirable, viable and feasible but also is responsible.In this webinar, through a conversation between a design innovator and a futurist, we investigate how Design Futures approach helps companies to innovate for the future.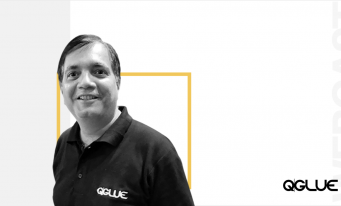 1010 – 1012, Ansal Tower No. 38, Nehru Place, New Delhi, Delhi 110019
Copyright All Rights Reserved © 2018