Intrapreneurship: A Viable Innovation Strategy!
Large organisations are increasingly turning to intrapreneurship or "corporate entrepreneurship". This means tapping into your most entrepreneurial employees and developing them into top innovators that can go way beyond just Design Thinking and creativity sessions. Effective Intrapreneurship is a journey that needs to be understood and mapped out from the get go in order to avoid epic failures.
In this webinar, Jan Kennedy reveals key lessons learned (from giants such as Bayer, Allianz, Telkom Indonesia, BMW etc.) on how they have started and scaled their intrapreneurship development activities. This session will leave you inspired and informed about your role in making innovation sustainable and scalable.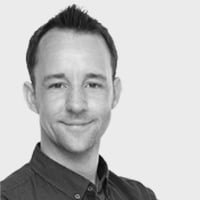 The session also talk about a unique program, called Innovation Kickbox which is focused upon driving a structured intrapreneurship program in an organisation as well as cultural shift by motivating employees to innovate. Kickbox is used at thousands of organizations from multi-nationals (3M, Cisco, Caterpillar, MasterCard, Swisscom, P&G) to government agencies (DARPA, United Nations). Kickbox is the world's most popular enterprise innovation framework.
About the Speaker
Jan Kennedy
CEO, Academy for Corporate Entrepreneurship (AfCE),
Former Director, Founder Institute.
Jan Kennedy is an expert in innovation program design and leveraging entrepreneurial talent inside organisations. As the CEO of Academy for Corporate Entrepreneurship (AfCE), he oversees the design and implementations of various programs covering different stages of the innovation process for various Fortune 500 organisations.
Jan was also a director at the Founder Institute for five years, the world's largest mentoring program for early stage entrepreneurs, and he launched over 1,000 companies per year with a 72% survival rate. Jan unlocked USD 1 billion for Intel as an Intrapreneur and experienced first-hand how belief in intrapreneurship could unlock huge value for organisations..
Now through AfCE, Jan helps organisations unlock their next billion by developing corporate entrepreneurs via end to end innovation programs.

1010 – 1012, Ansal Tower No. 38, Nehru Place, New Delhi, Delhi 110019
Copyright All Rights Reserved © 2018